This month, we have the opportunity to connect with my good friend, Ryan Paige Howard. Ryan and I met about 4 years ago at church. From time to time we share our manuscripts, and encourage one another in our work. Ryan's book, Hearts of Faith, is a bit different from anyone we've yet interviewed, as her's is the first book we've discussed within the fantasy genre. I'm excited about what she has to share!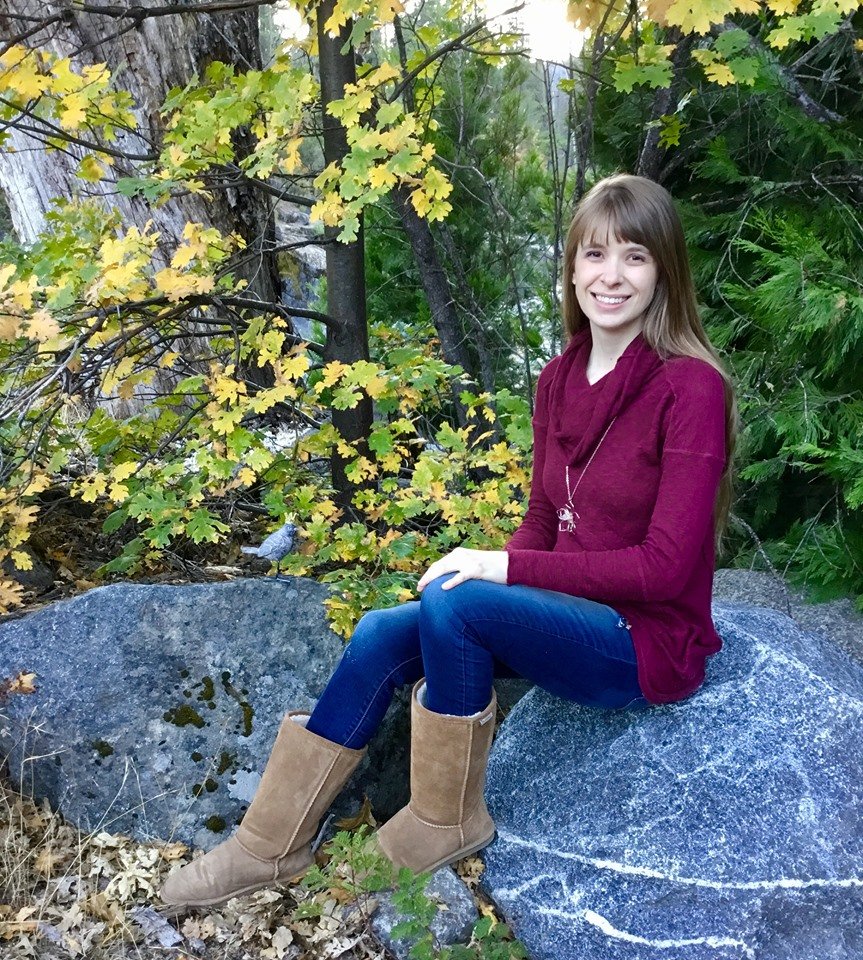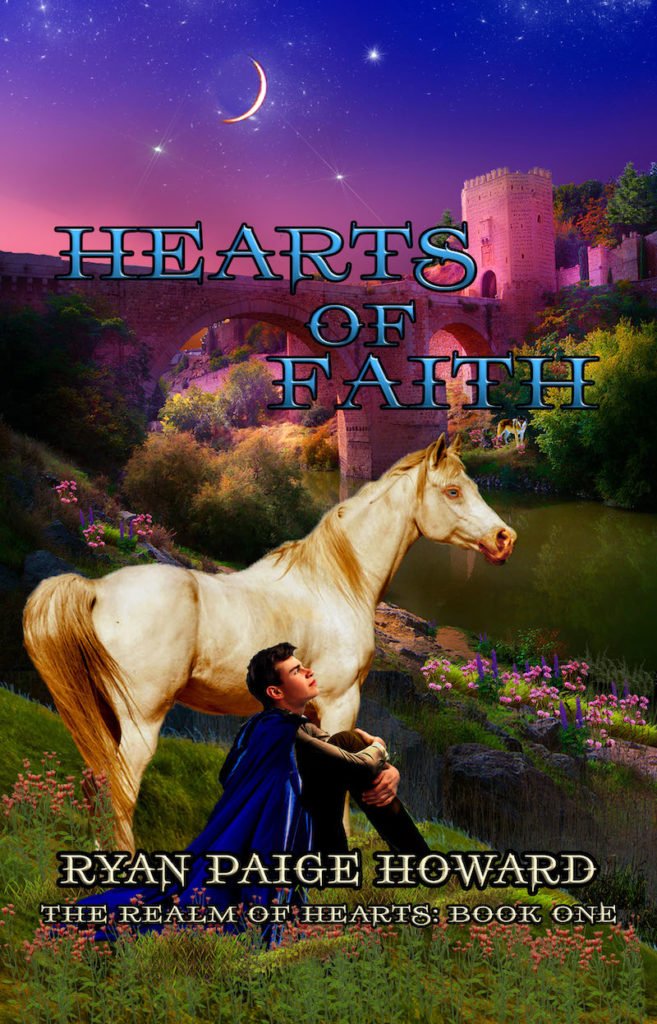 • • • • •
Lydia: Hi Ryan, thank you for joining us today.
Ryan: Thank you for having me, Lydia! I love your pretty blog and I'm so looking forward to having a fun talk with you and your readers.
Lydia: Let's talk about "Realm of Hearts." It's the name of the series, and the first book is titled, "Hearts of Faith?" You've been working on this project for some time now, haven't you? Originally was this to be a series or a stand alone?
Ryan: Oh boy… I've been working and dreaming about this story since I was fourteen years old. I'll be turning thirty on the fourth of November, so yes, a very long time. Originally it was only supposed to be one book titled the Realm of Hearts, but then it grew into a two book series… Hearts of Faith and Hearts of Truth. 
Lydia: Before you get into telling us what this series about, I would like you to tell us a little about the journey.  How is it that Realm of Hearts went from being a single book to a series. Can you share that journey with us?
Ryan: I love to read, and I've always been drawn to horses, knights, and castles. It was hard finding good clean faith based books in the fantasy genre, and I didn't read Narnia (which does have a beautiful message, but isn't really clean with all the greek mythology) until my mid-teens, so I decided to write one myself. Over the years I found and met a few other writers who wrote beautiful stories with a Christian theme in a fantasy world, such as The Birthright Project, by Kathryn Mackel, and The White Lion Chronicles, by Christopher Hopper. I loved them, but I still had my story to tell. Nobody had my story. 
I love art, and drawing was a huge part of my childhood and teens. At first, I dreamed about the Realm of Hearts, through pictures. I have three full drawing pads of characters and landscapes of my book. It wasn't until I was seventeen that I really got serious and started to write it out. In the beginning I wasn't an outliner and my first draft truly showed that. I'm what you call a pantser and still am. I had plot holes everywhere in my first draft, but boy did it feel good to have a full story. I then plotted out every chapter and wrote it out again and again and again and… you get it. 😉 Eventually I decided to break my story into two parts and dramatically shorten it. Yes, you heard that right. I wanted the heart of my story to shine. 
I have saved every draft, probably killed an entire forest with all the paper I have printed out. This has truly been a long journey and I know it won't be my best story, but it will indeed be my most loved.
Lydia: You've been up to more than writing a book, though. I was amazed about the song that goes with the series. You actually wrote the song, didn't you? How did that transpire?  
Ryan: I have always wanted to have a song go with my story. In the first chapter you hear about it and throughout the book you get Kaiden singing parts of it. I love music, but I'm not gifted with being able to play an instrument and my singing is only good in the car. But I love to write. I wrote Perfect Love in one day, but it took over five years before it became alive with a melody and ten years before it was fully sung. So it was a BIG dream for me. I cried tears of joy when I first heard it all done. I had some help from a few talented friends I met online and some of it I hired out. In the back of my book there will be a piano sheet for those that are gifted to play. You can listen to the song here. Only a small portion of the lyrics didn't make it into the final recording. And some of you might recognize that is was inspired from 1 John 4:18. 
Note: You can hear Perfect Love by following the link above, or by listening via the SoundCloud player at the bottom of the page
Lydia: Okay Ryan, we're all sitting on the edge of our seats. Without giving too much away, tell us, if you will, about book one, Heart's of Faith. 
Ryan: Hearts of Faith is a Medieval fantasy set in a world with talking horses, kings, and an ancient book that some call a fable that others are willing to die for. It's geared for ages 12 to 100. 🙂 Every name has a deep meaning (I love the meaning of names) and the story is loosely inspired off of 1 John (my favorite book in the Bible). I hope my story gives the reader a desire to dig deeper into their faith. 
Here is my synopsis… 
What will you choose? 

Give or take? 

Have what you want, or have what matters?

Years ago, King Deilos met a man who promised him the world – but there'd be a steep price to pay for it. He would have to change his entire kingdom and walk away from the ancient ways. Ways that have been passed down from generation to generation and are stored in the Book he was chosen to guard.  

When the king's oldest son, Kaiden, learns that there's truth behind his favorite childhood story of El Channun, the Gracious One, he discovers a way to save his abba from this dark spell and all that are being consumed by it. But could it be too late for a realm that believes El Channun is merely a fairy tale?  

With a war like no other on the horizon, and a betrayal at hand, all hope is quickly slipping away. But a whisper of El Channun echoes in the darkness. And remember this is just book one. Book Two Hearts of Truth will be coming out next year. I love a good cliffhanger!
Lydia: Are there any particular instances where you saw God at work that you would like to share? 
Ryan: My story has grown a lot over the years and so has my walk with our Saviour and King. I have always wanted to write a story that shines God's love, but be clean in a fantasy world. Three years ago I was so close and very serious on publishing this book. After hiring what sadly turned out to be a rotten editor and finding a deeper walk with our Creator, I decided to put Hearts of Faith away… almost for good. A year and a half went by without looking upon HOF, until one day it called me and my heart melted over the story I had dreamed so much on. I decided to do one final rewrite and here we are. Some things would have been a bit disappointing had I published it. Like flying horses for example. Ha ha, I have matured a little. The final rewrite helped me tie in a few things that are very dear to me and make my story a little more unique, such as shofars. Do you know how awesome the sound is that a shofar gives? Though it was a hard time for my book three years ago, I'm grateful for that experience and happy that I waited. 
Lydia: Big question. Are you going to self or traditional publish? How or why did you make that decision? 
Ryan: I am going to self publish under my own company called Be A Light. I made that decision due to many things. One being my genre isn't very popular in the Christian market and two… I like having all the control. I designed my own cover art and I've had fun studying and learning the art of publishing. 
I've always enjoyed the art that goes into a good project. The pretty labels, logos, and the tiniest of details. The design of the inside of the book is amazing. There is a LOT of interesting work that goes into that. I know it's not for everyone, but I like the feeling of finishing the full project. Of course I've asked a lot of questions from other authors who have gone down this road and some things I have hired out, such as editing. I don't recommend doing that on your own just be sure to find a good one that respects you and your story.
Lydia: On your Facebook page you have a monthly book reading. Tell us about that, and how can our readers participate in that? 
Ryan: One of my goals for this year was to read more and share it with others. Every month I read a least four books. I then record a video on what I thought of them and host a giveaway. All you have to do is leave a comment on what book sounds good to you and you might just be the winner. I have only done this on my personal facebook page, but I decided to put this last one that I just did on my writers page. These books were my favorite out of the year and because of that I will be doing a double giveaway. You can join in the fun here.
Lydia: Lastly, what advice would you give to a new writer, or someone looking to publish for the very first time? 
Ryan: Advice for a new writer… Don't be afraid of negative feedback and failure. Sometimes negative feedback is actually good feedback. I shared my book on a website called Wattpad and have had quite a few different readers. Some of them left comments that ended up being of great value to me. 
Advice for those looking to publish for the very first time. ..Learn as much as you can about your craft. This is truly an art, and writing is not the only thing that goes into a story. Youtube has tons of videos to watch about publishing. 
Some of my favorite writing programs are ProWritingAid and Scrivener. Both usually go dramatically on sale in November. 
Thank you so much for having me, Lydia. I so look forward to sharing Hearts of Faith with everyone next month. 
• • • • •
Thank you so much for checking out our interview with Ryan Paige Howard! If you'd like to enter for a chance to win a free copy of Hearts of Faith, sign up for our mailing list below! Also be sure to follow her on Facebook. If you have a question or comment for us, we'd love to hear from you! Be sure to share this post, and comment below. 
Thank you for reading!