It has been several decades since I first heard the story of Roy Lominick. The events of the story took place when I was five, and occurred just 10 miles from where I grew up. In recent weeks the story began haunting me, so my sister and I went to visit an old acquaintance. Elizabeth, Roy's older sister, recounted the tragedy that befell their family decades before.
• • • • •
In his senior year at Newberry High, Roy was a pitcher for the school's baseball team. It had been a good year. They won the state championship that year. In June 1941, after graduation, plans were made for him to enter Clemson University for the Fall semester. Unbeknownst to Roy, that would never happen. He and his younger sister contracted typhoid fever.
• • • • •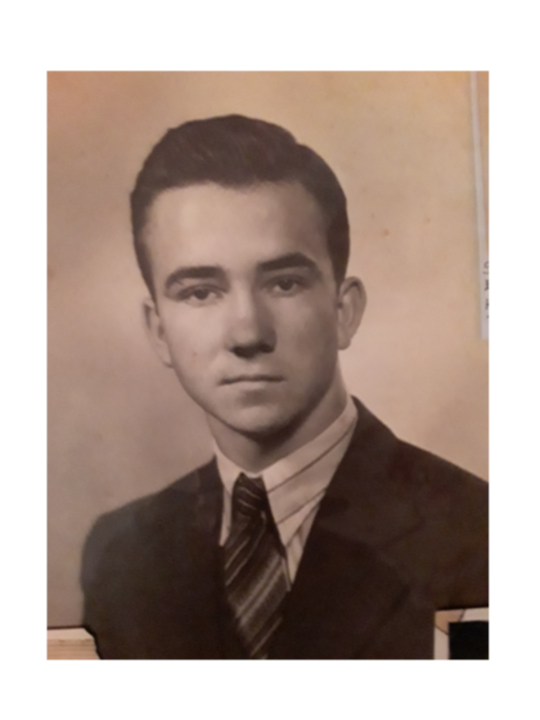 On December 7, 1941, Japanese planes attacked Pearl Harbor. Congress declared war on Japan, ushering the United States into World War II. The world was in chaos.
But for one young man, things were going well. With high school behind him, Roy had been hired on by Citizens and Southern Bank in Columbia. Already he'd had his job for more than a month.
Shortly thereafter, Elizabeth, her husband and their daughter, had come to visit. During the final night of their visit, Elizabeth awoke to see her husband sitting on the side of the bed, bathed in moonlight pouring through the room's lone window. Noticeably disturbed, he related to her the same dream that he had had for the past two nights. Again on this night, the terrible explosion had startled him out of his sleep. The next morning, Elizabeth, her husband, and their daughter said goodbye to Roy and the rest of the family.
• • • • •
It was January 19th. The bank was closed for a holiday, and Roy would not be going to work. He gathered his gun as well as his dogs, and headed to the woods to go hunting.
As the night wore on, Roy had not returned home, and his parents became deeply concerned. As word got around, men from the community gathered with their flashlights and began their search. It was around 10 p.m. when some of the men came upon an old vacated house in the woods. The dogs kept the searchers at a distance, not allowing the men to enter. It was when Roy's father arrived, the barking subsided, and the dogs allowed him to approach the house.
Roy's Father entered. The beam from his flashlight revealed his son's body lying on the blood covered floor. Using his own blood as ink, seventeen year old Roy had written with his finger, "Shot 2:00." Other messages had been written, but these messages had been rendered unreadable as the blood slowly drained from his body.
After the doctor examined his body, he said according to the way the shot had entered Roy's body, it appeared that he had probably stood the gun up on its stock, causing the gun to go off, going up his side, and puncturing his lung. Had he been found earlier; Roy would have lived.
• • • • •
Elizabeth recently celebrated her 100th birthday, and still believes that her husband's dreams (the frightening explosions) had been an omen of the oncoming tragedy.
This story cannot be ended without realizing that "…the life of the flesh is in the blood" (Lev. 17:11a) we must be reminded of the importance of the blood that was shed over 2000 years ago by God's only begotten Son, Jesus Christ, as He willingly allowed himself to be beaten and mangled beyond recognition and hung on the cross, shedding His own blood, for our redemption, as He suffered and died for our sins.
If we confess our sins, invite Christ into our hearts, and accept Him as our Savior, we have eternal life, "for it is the blood that makes atonement for the soul." (Lev. 17:11c) KJV

• • • • •
Thank you so much for reading! We love hearing from you, so be sure to comment below. You can also use the share buttons below to share this post. Be sure to stop by next week. We'll be interviewing Ryan Paige Howard about her Hearts of Faith from the Realm of Hearts series. Join our mailing list (the signup form is below, but it can also be found on our home page), to be entered into our monthly drawing. Next month we'll be giving away a copy of Hearts of Faith. Thank you so much for reading, and I hope you have a great week!