As we approach the Thanksgiving season, I have decided to change things up a bit. Most of us have in our minds on what we will be serving for the holiday, and so I thought it might be appreciated by some if I was to share a few of my family favorites. Last week I shared a variation of a more popular recipe: sweet potato casserole. This week, I'm sharing something that many have likely never tried.

Passed down from generation to generation, cheese pie is more than a family tradition. Growing up in the South, we had cheese pie for Thanksgiving, Christmas, Sunday gatherings, family reunions…honestly, it was served any old time. It's one of those dishes you hope there's plenty left over because hot or cold, cheese pie is downright delicious. Not to be confused with the dessert made with cream cheese and graham crackers, cheese pie consists of saltine (Zesta is our choice) crackers, cheddar cheese (the sharper the better), eggs and milk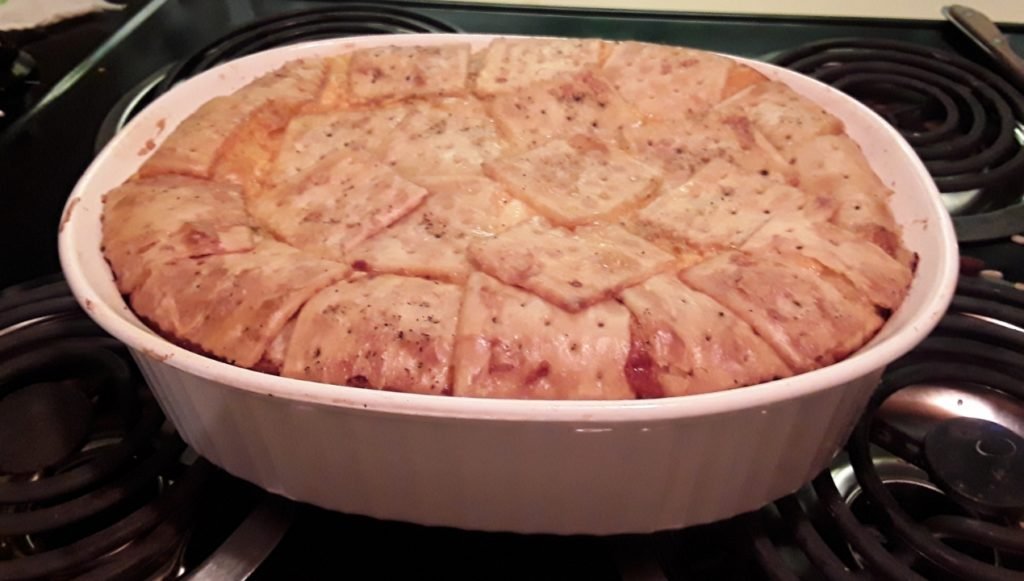 Box of saltine crackers (Zesta if available)

1 – 1 ¼ pound cheddar cheese
Quart milk
2 eggs
Black pepper for seasoning
1 stick of butter
•     •     •     •     •
Thank you for reading, and I hope you enjoy this recipe as much as my family has! This month we'll be interviewing Leanna Sain. She'll be telling us about her upcoming book, Hush. Be sure to check back, as it's an interview you won't want to miss! If you'd like to be entered for a chance to win Hush, be sure to sign up for our mailing list below.
A few weeks ago, we interviewed Ryan Paige Howard, and discussed her new book, Hearts of Faith. This week our winner was selected. Pending permission, we'll be announcing the winner shortly.
As always, I'd love to hear from you, so comment below! Also feel free to share this post via the share buttons below. Thank you for reading, and I hope you have an amazing week!